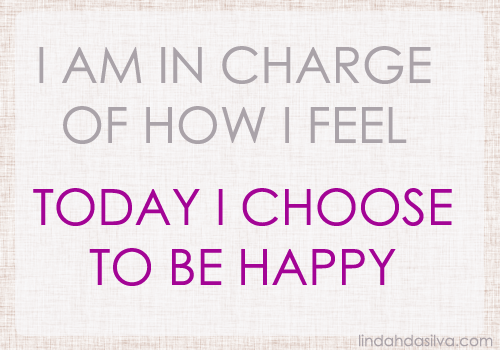 How you choose to look at life is everything. It affects the choices you make and the way your life turns out. Life gives us plenty of choices, we are faced with choices every day. What to wear, where to go, what to eat, who to talk to, if we are sad or happy. At the end of the day what we did with our day was because we made a choice to do so.
Sometimes things outside of our control happen and the only thing we can do is take a deep breath and hope that it will be alright in the end. In the moment of desperation or frustration we don't see clearly and that affects the choices we make.
The other day I was faced with a situation where I was very frustrated because I had lots of things to do and my son was at home and he was bored. His boredom affected me because he came to me every two minutes and told me he was bored and wanted something to do. I tried to keep him occupied but it simply didn't work. As my frustration and irritation grew I realized I was in charge of how I handled the situation and I had two options: either try to continue to work and be angry and irritated or simply just turn everything off and be with him. What was more important?
I turned off the computer and took him to the playground. It was lovely, the sun was shining, he was happy and I got a few minutes to breath and calm down. Happy ending.
But it's not always that easy, sometimes you have deadlines to meet or other things that are really important. But what you need to remember is this: you are in charge of how you feel and how you live your life.  Don't let feelings of frustration and overwhelm get you down, change it around!
Are you in charge of your life as much as you'd like to? How do you handle difficult situations? I'd love to hear your thoughts in the comments below!