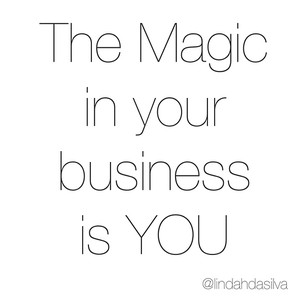 YOU have what it takes. Your hands are magic. You are magic. This is what your business needs. You are the essence. Be You.
Believe in yourself. Believe in YOU.
B E L I E V E
On days when you compare yourself to everyone and everything remember this: The magic in your business is you. Never forget that.