The best ride of my life....
When I first started this online journey in 2005 I had no idea where it would take me.
I didn't know how it would totally change my life and give me more than I had ever dreamt of. More joy than I ever knew possible, so many new connections, friends all over the world and a possibility to create a life that I wanted. On my terms.
As much as I'd like to paint a beautiful happy ever after story I can't. I am a terrible lier and probably couldn't lie to save my own life. It's been a journey with many bumps, a lot of tears and frustration. But I wouldn't change it for anything. 
Today I have the honor of working with extremely talented people from all around the world. Entrepreneurs who want to change the world, who believe in change and are open to learn new ways of marketing themselves and step out of their comfort zones.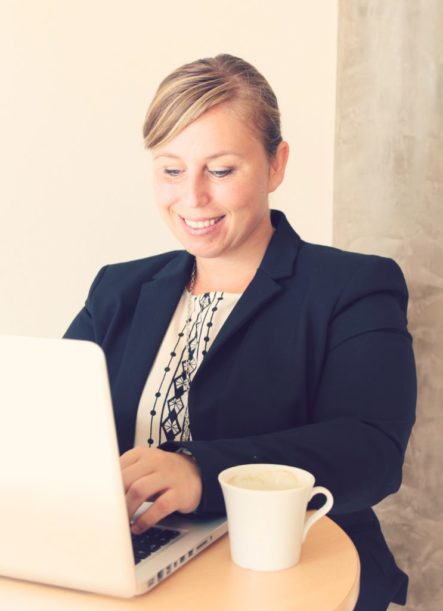 Online Business Coach - appreciated for her creative marketing ideas and fast forward thinking.
Owner of  Ekko Web Solutions - a company that focus on quality web design and online marketing support for business owners. do. Providing quality web design since 2007.
Professional blogger since 2005.
Founder of Swedens first and online course in blogging for entrepreneurs - Företagarens Bloggsuccéguide. Blog coach at Bloggsuccé.
Co-founder of smart passive income with digital products "Create & Sell Bootcamp" / course (in Swedish)
You want to know who I am? Great!
Let me start by telling you about my beliefs. I believe you came here for a reason. Because you are searching for something different. Because I don't like to do "normal". Normal is not me, never has been. I have never been one to settle for "second best" or "do everything like everyone else". I have always gone my own way. At the age of seven I had run away more times than I could count. Because I was not happy where I was and I was certain there was something better out there.
Not knowing where I am going has never scared me. Instead it is what keeps me moving forward.
I believe that when God planned my life he said to himself "This girl will fight hard battles, let me give her a positive mind and a possibility to change the life of others". As a result I was born with what  must have been the most positive gene available to us humans, but I also got my fair share of melancholy.
Through personal battles while growing up these genes have proven to be a great asset. My positive attitude often affects others and I usually find out that I have motivated and encouraged people to do things they never thought where possible.
It all started in 2005 when I lived in Brazil and started my first blog. It was meant to be a way for my Swedish family to stay updated with my new life, only that they never read it and I discovered the fun of cooking. The blog turned into a food blog about Brazilian food and became a very popular blog.
Around the same time I got into web design and professional blogging, I have blogged for both Swedish and American companies. I discovered that blogging is not enough, marketing online is something different with lots of possibilities. I studied Graphic Communication before I even knew I would go this route.  Today I am connected with some of the best when it comes to Internet Marketing. It is a learning process that never ends and there are always new things to learn.
"Linda Hernestal da Silva provides a fabulous web designing/coaching service - she just did my design for my website and her patience, eye for detail, listening ear and respect for me and my "techie slowness" was so worth hiring her. I will hire her again for future jobs. She is GREAT, and I highly recommend her to you! "
"Just had an amazing session with Linda! She helped me focus on my passion and create a more appealing blog. During our time together we uncluttered my blog, set reasonable goals and developed a plan of action. Can't wait to work with her some more!"
"I not only received some great feedback on the ideas of offers and products that I thought might work but, Linda also went into reviewing my website quickly and giving me a few extra tips on things I can improve on and pointed out that my content was too much about me and not enough about what the client gets. I also appreciated the questions I was asked about who I was targeting, which is an element that I hadn't actually considered what they would be looking for in my website."
"Linda is fantastic at finding solutions right on the spot! I had a great mini-session with her, and truly made me realize that I need to focus more on my ICA and my packages. I loved the fast quick results that we had on our call. "