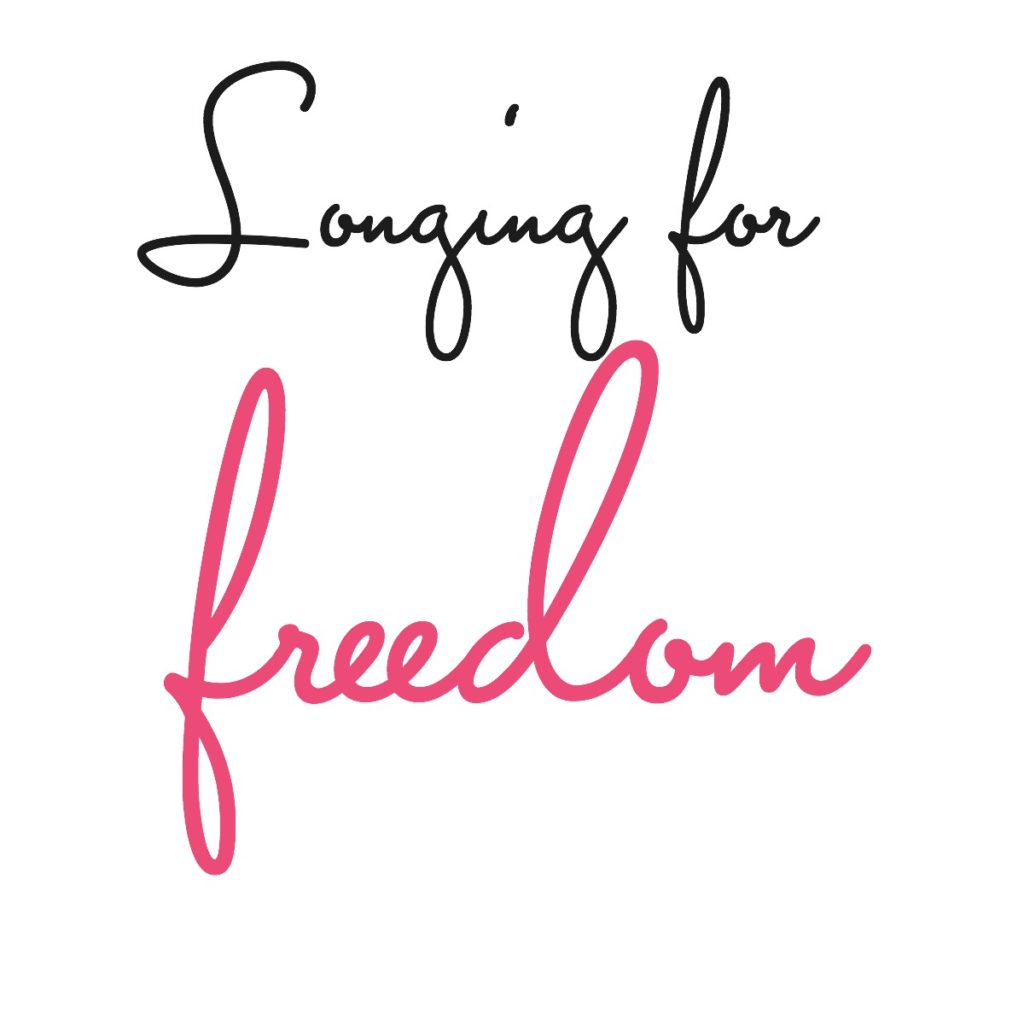 I am never satisfied.
Never. I always want more. I have a feeling inside me that I cannot shake off, no matter how much I try. The feeling of wanting more. More of life. More of what life has to give me.  But I don't want more things. I am not in search of material things.
I am searching for freedom.
I want to be free. Do not try to put me into a cage. In fact small places scare me and gives me panic attacks. It is probably one of my worst fears, to be trapped somewhere. Because I want to be able to leave whenever I can. To have space around me. To be free.
Being in constant search of freedom is tiresome. It is fun. But mostly it is frustrating. The feeling of always wanting more of something that you really can define is tiring. Because as much as I want freedom I want security. And then again I don't want it.
Last year I discovered the reason for why I always have a feeling of having too much and why I am constantly trying to re-organize and de-clutter everything. It's not that my house is cluttered or that we have lots of things. Because we really don't. Instead I discovered that it is because I am used to being able to pack up my bags and leave. To have my life in a few bags. And now, for the last four years since we moved back to Sweden, we have things. House stuff. Kitchen stuff, clothes, toys, things. Everyday things a normal family "needs".
I have never really had that. All my life I have been able to pick up my things and put them in a bag and bring them wherever I am going. From when I was a child to when I moved to London, Sweden, London, to Brasil and now to Sweden. We had four bags when we came here. One was mine. Now when we moved to our current flat last year we had to hire a van. That was scary, in a way I can't explain.
How searching for freedom help me as an entrepreneur
This constant feeling of not being satisfied also means that I am always seeking ways to improve my life, my business, to grow, to become something,  to be better, to help others, to inspire, to motivate, to improve. Both my life but also other peoples lives.
For me it shows my curious side. That we do not have to be satisfied with what we have. It doesn't mean that we are ungrateful. Quite the opposite. I am extremely grateful for everything I have, nothing has been give to me for free. But I can still have more.
My curious side help others see new possibilities. New ways of doing things. New ways of growing, of being of succeeding. Of accepting what is. Of wanting more.
I will probably always search for freedom. And I hope I will never be satisfied.
Are you satisfied?