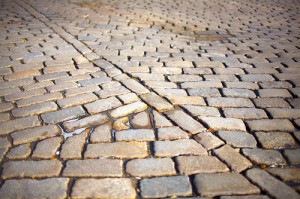 If you have been online for some time now and thought about starting an online business but has not yet started – what is stopping you?
Or is your current online business not reaching the success or milestones you've set up? Let me ask you: Are your personal struggles keeping you from reaching success with your online business?
There is a reason you aren't where you want to be with your online business.
Why?
A few questions to think about: have you set up achievable goals? What is the purpose of your business? What are you offering that no one else is? How can you help as many as possible? Where do they search for the information you give? How will this affect their lives and your life?
There is often an reason behind businesses that are not working well for their owners: the one holding the reins of the company is too deep in it to see new solutions.
One of the most powerful things that hold people back is the fear of the unknown.
What will happen if I do this? If I do that: What will people think? What will my family think? How will my customers react to this? What if I am not good enough? What if my services aren't good enough? What if my product don't meed the needs and expectations of my customers?
Fear is responsible for most people never realizing their dreams.
If you are paralyzed by fear here is a powerful statement to release it forever: False Evidence Appearing Real.
Fear makes us imagine things that will probably never happen. So the next time you are paralyzed with the immobility of doing anything ask your self: What is it that is appearing so real here and keeping med from moving forward? Remind yourself of the FEAR statement. And get going!
Along with the fear comes another big question that often hold us back: HOW?
"How do I do that?" "I don't know how to set up a newsletter/ create a list/advertise my services/sell"
This can hold you back more than you realize and procrastination rears its ugly head around what you should be doing and in the end nothing gets done. To get over the how realize this: You don't need to know it all. Find someone else who knows how to do what you want to do but can't because of lack of technical skills or whatever it is you are struggling with.
Ask for help! Don't worry about what the answer will be – just ask.
How to get on track to reach success with your online business today:
Understand that your fears may not be real. Start asking yourself Is this False Evidence Appearing Real?
Find someone to help you with what you can't do on your own and that is keeping you from moving forward. If you need a new website for your business but don't know how to set one up yourself: Go get a professional Web Designer! Don't try and do it yourself only to find out you need to redo it again because you messed up.
Make use of the free resources available online, but invest in the support from others with successful online businesses.
If you are a mom, get support and help from others with an online business.
If you have not started your online business yet but want to get started teh right way form the start – Get the Success in 7 Days guide! It will tell you exactly how to start the right way. No fluff, just real advice to help you get started.
This is the most important step: Take Action! While you keep dwelling about what to do someone els is doing it!