It's time to make some changes
You had a dream. A big dream.
A dream of helping others and make this world a better place, little by little.
Let's be real for a minute or two. You: the eager entrepreneur who has a dream. A heartfelt dream to make this world a better place, to reach out to people who need your help. You Believe in YOU, you know you can do this.
If it wasn't for all the feelings of overwhelm, indecisiveness and fear. You secretly wish someone would show you what to do, what next step to take, because right now you don't know if you should go to the left or the right.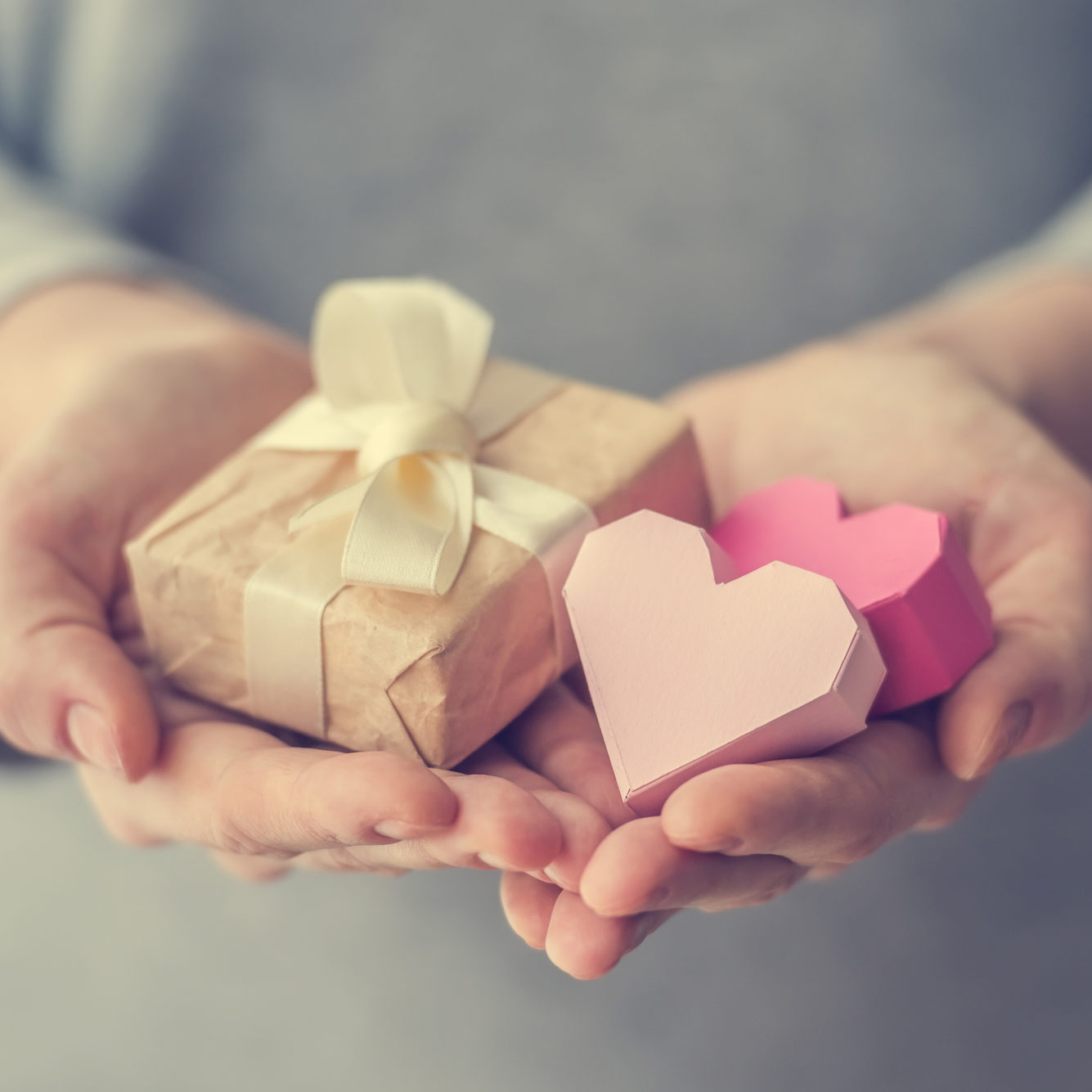 YOU ARE ENOUGH
THERE IS NO NEED TO TRY AND BE SOMEONE ELSE, YOU ARE ALREADY ENOUGH
The wonderful thing about our world is that we all have unique talents. No one has the same abilities as you, your perspective and way of seeing and doing things. 
No one can ever compare themselves to you. There is no need to. And you don't have to compare yourself to anyone else either. Because you are enough. The best thing you can ever give to the world is being you.
You just haven't figured out how to make the rest of the world see your unique talents yet.
I USED TO FEEL
OVERWHELMED - STRESSED - TIRED - WORTHLESS
LIKE NO ONE UNDERSTOOD ME & MY DREAMS
I could probably write a thesis on overwhelm, stress and brainfog. For years it was my reality. And I had no idea how to break out of it. How to get rid of it once and for all. Everyday I would wake up and be ready to work just to find that at the end of the day I was frustrated that I didn't get as much done as planned. 
I was easily distracted (still am but now I have learned how to focus better)
I let stress overwhelm me - I woke up with terrible headaches everyday and migraine was a frequent visitor
I tried to be the best mom and wife I could (read: "perfect")
I had lost the feeling of passion for my business and did things because I "had to" or "should"
I was blaming myself for my "bad characteristics" of not being able to follow through on things
I was banging my head against the wall time and time again and no one was thanking me for it.
I seriously started to think there was something wrong with me
It wasn't until I changed my perspective of what a "successful entrepreneur" is that I was ready to grow. To let go of the past and look at the future.  And it wasn't until I decided that I had to take care of me first that I understood why life was being so complicated for me.
It takes courage to follow your dreams
In order to get new results you need to try new things. It could be a minor tweak or a major change. Are you willing to step up and take a stand for your business? For your dreams and values? Let me tell you a sad secret; many aren't. They think they try and when the road gets too bumpy they give up. 
But you have more to give. Even when you think you have given all you can always give at least another 20% - you set the limit. 
Isn't that quite a comforting thought, that when you think you've reached your limits you aren't even close to them? 
You can still achieve that dream of yours. I promise.
Hi, I'm Linda and I will be your best encourager and supporter during our time together. I love to talk to entrepreneurs to see where they are with their dreams and how I can help them come even closer to what it is they want to achieve. It's extremely rare for me to not get at least one AHA during a strategy session. I talk marketing in my sleep and my head spins with ideas all the time. I'd love to have your permission to be creative and give you ideas on how to expand and grow your business.
With more than a decade of experience in online marketing, web design and blogging I've done quite a bit; released several ebooks and reports, programs and digital products, pro blogging, designed hundreds of websites, invested a lot of money on internet marketing courses, studied materials from some of the best online entrepreneurs and learnt a lot.
I want to help you kick overwhelm once and for all. Forever. 
Kick Overwhelm is not your ordinary business program. It is so much more than that. It's not only about the strategies or the money. It's about you. Your strengths and happiness. Because why would you be in business if you aren't happy doing what you do? 
In Kick Overwhelm we look at you, your business and what isn't working and how to make it work.
It doesn't matter what your story is or where you are now. The overwhelm is real, whether you've been in business 6 months or 4 years. But it stops now. 
Are you ready to get new results?
3 MONTHS TO CHANGE YOUR BUSINESS FOREVER
LET'S GET STRAIGHT TO THE POINT: YOU WANT RESULTS. MONEY AND FREEDOM ARE TWO IMPORTANT WORDS TO YOU
Kick Overwhelm is a 3 month program that could easily be one of your best investments ever. Just imagine going from;
Overwhelmed to focused

Stressed to calm

Money stressed to profitable

Fear of rejection to happy to say no

Confused to confident
And so much more. I will share all of my expertise with you, no holding back. The results - they are up to you but I will back you up a 100%!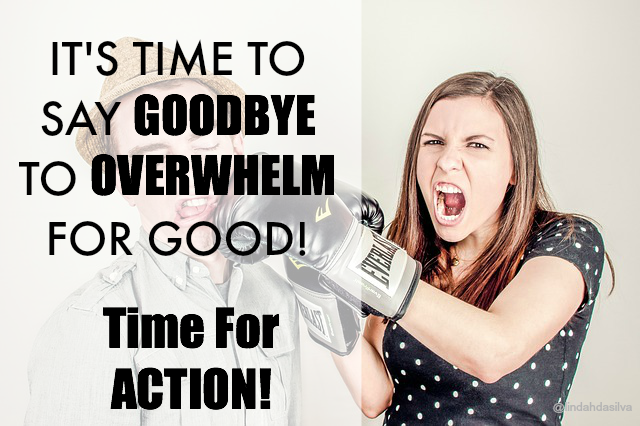 "Linda has an enormous amount of patience, eye for detail, listening ear and respect for me
and my "techie slowness". She is GREAT, and I highly recommend her to you! "
"Linda is fantastic at finding solutions right on the spot!
I had a great mini-session with her, and truly made me realize that I need to focus more on my ICA and my packages. I loved the fast quick results that we had on our call. "
Thanks! I feel more clear and I feel
I have a good idea as to how to get going. I feel I have a good idea how to limit my overwhelm. "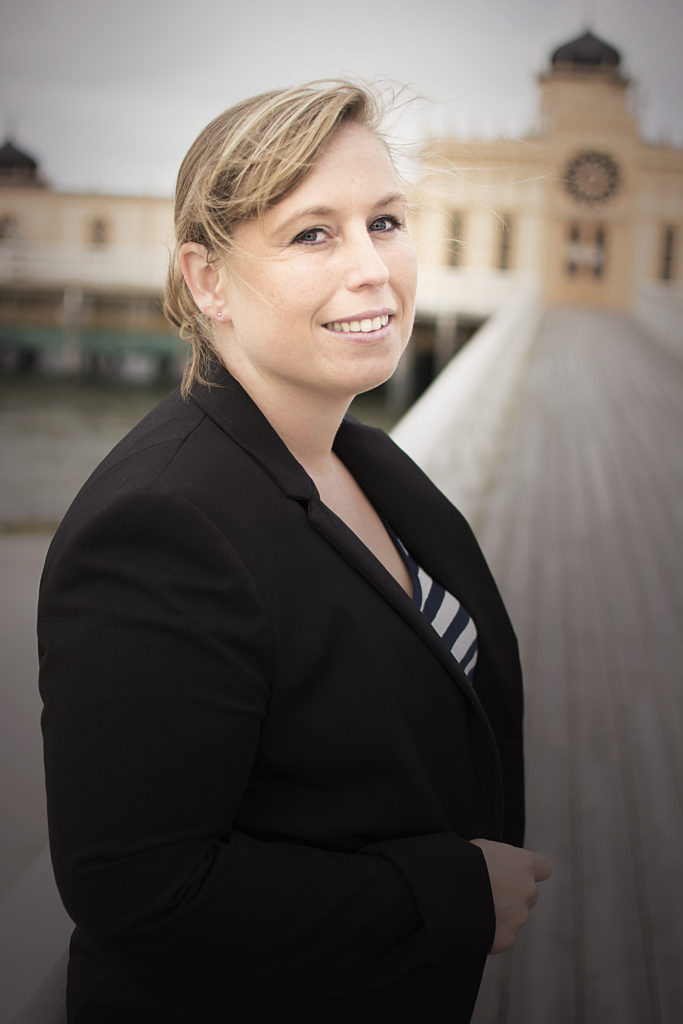 I DON'T FLUFF - I DON'T HAVE ANY PATIENCE FOR IT
Ask any of my friends and they will tell you that patience is not what I am most know for when it comes to business (or anything else for that matter). A few things that can be good to know about me before going ahead:
I am a bad liar - meaning I won't be able to say I like something if I don't

I avoid small talk and prefer to go straight to the point

I laugh a lot - gotta appreciate life you know 😉

Although impatient I am a good listener

I can't help coming up with new ideas all the time (there are days I wish my brain would just take a break)
This is how it works
Before our call: I will send you a questionnaire where you tell me about you, your website, offerings and marketing.
Our first call: During our first call of 90 minutes we will create a plan for your business for the coming 90 days. We will make a three month focus plan that is doable.
After our call: you will receive a written list of suggestions of improvements and my notes from our call. You will know exactly what to do next and what you should be focusing on.
Every month: we meet once a month for 15 minutes, a time where you can get your questions answered straight away and remove any doubts you may have.
After three months: a follow-up call of 45 minutes where we will go through the results and see what you need to adjust for the coming three months to improve your results further.
But wait… what if I need help during these three months between our first and second call.. ? Don't worry, you will have access to me through email and I will encourage you to report your results weekly. I will be here to support you, guide you and lead you every step of the way! I will share with you all the tools, strategies and information you need to build a profitable business now!
Imagine knowing exactly what to do for the next 3 months! To have a plan for getting new clients, more business and more money!
BUT HOW DO I KNOW...?
Is this the right program for me? Only you will know that, but I can say that if you are fed up with where you are now and want results and are ready to work for them then YES, this is for you.
Will this make me money? We will go through your offerings and make sure you have a solid plan on how to add some well deserved $$$ into your pockets.  Can I guarantee it? No, you are responsible for the outcome.
15 minutes? Will that be enough? Definitely! I have a proven record to achieve results in 15 minutes. 15 minutes where I am fully focused on you and your problems. As with all coaching you need to come prepared and know what you want help with.
What happens after 3 months?  If you are fully taking advantage of this offer and the support I offer then you will have taken a BIG Leap forward and will have a CLEAR vision of your business, know HOW to achieve your goals, reach your IDEAL CUSTOMER, be on top of your marketing and more than ready for SUCCESS!
Got more questions? Send me an email.
ARE YOU READY?
THERE IS NO TIME LIKE NOW TO MAKE CHANGES. ARE YOU READY TO KICK OVERWHELM ONCE AND FOR ALL?